The Student Association's Spirit Week
is a week packed with fun events, activities, and free food. Most excitingly, we host our annual Homecoming Carnival; an evening of non-stop entertainment, complete with rides, games, food, prizes, and performances. The grand finale of this night includes a pep rally, bonfire, and fireworks!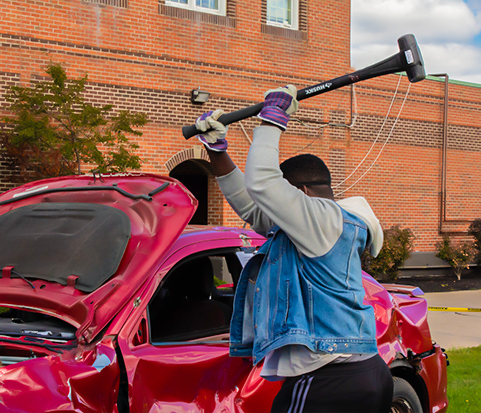 One of our most popular Spirit Week activities is the car smash! We give students the opportunity to let off some steam and have fun smashing a car with a sledgehammer.
Each year, the SAE student club builds the mascot of the UB football team's Homecoming game opponent to burn for our bonfire. In 2023, they broke their heat record by 1,000 degrees.